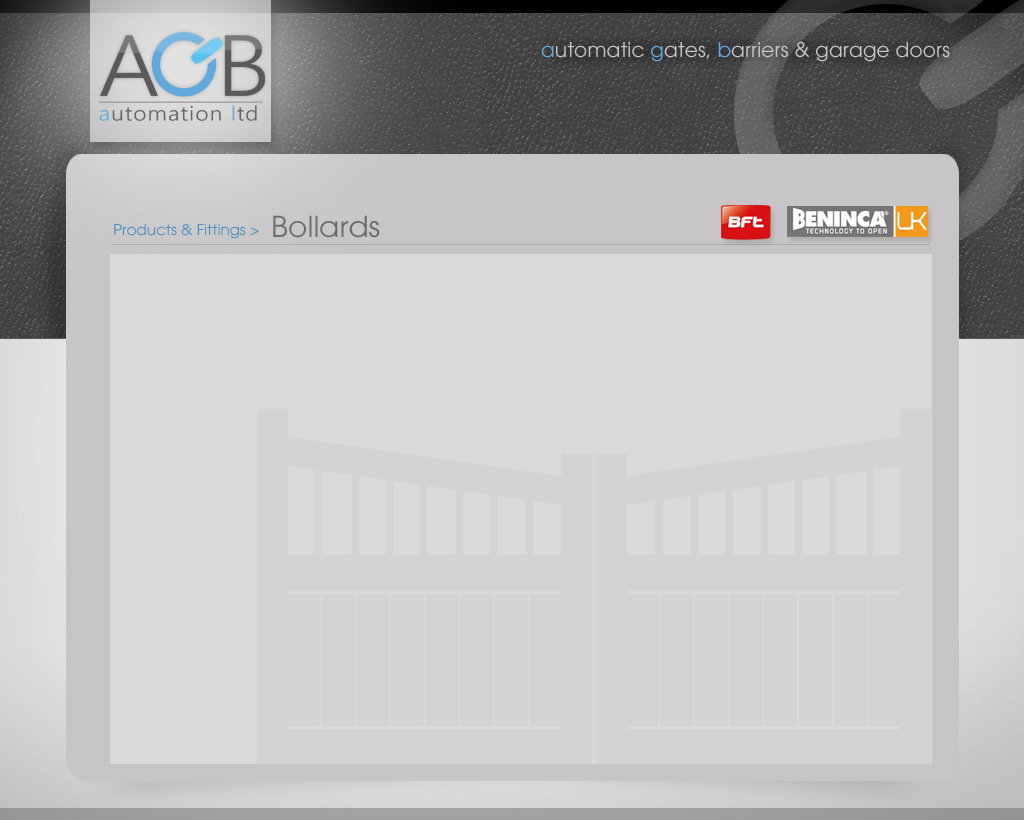 AGB Automation Ltd offer the latest in BFT bollard systems. Forget standard lift and lock - introducing the automated bollard for regulating parking and passage.

Our BFT Stoppy bollards automatically lower flush to the ground surface when required.

Warning lights and alarm also available.

Contact us today for more details on our automatic bollards.
Tel: 01635 290987 • Mobile: 07771 778755 • Email: sales@agbautomation.co.uk