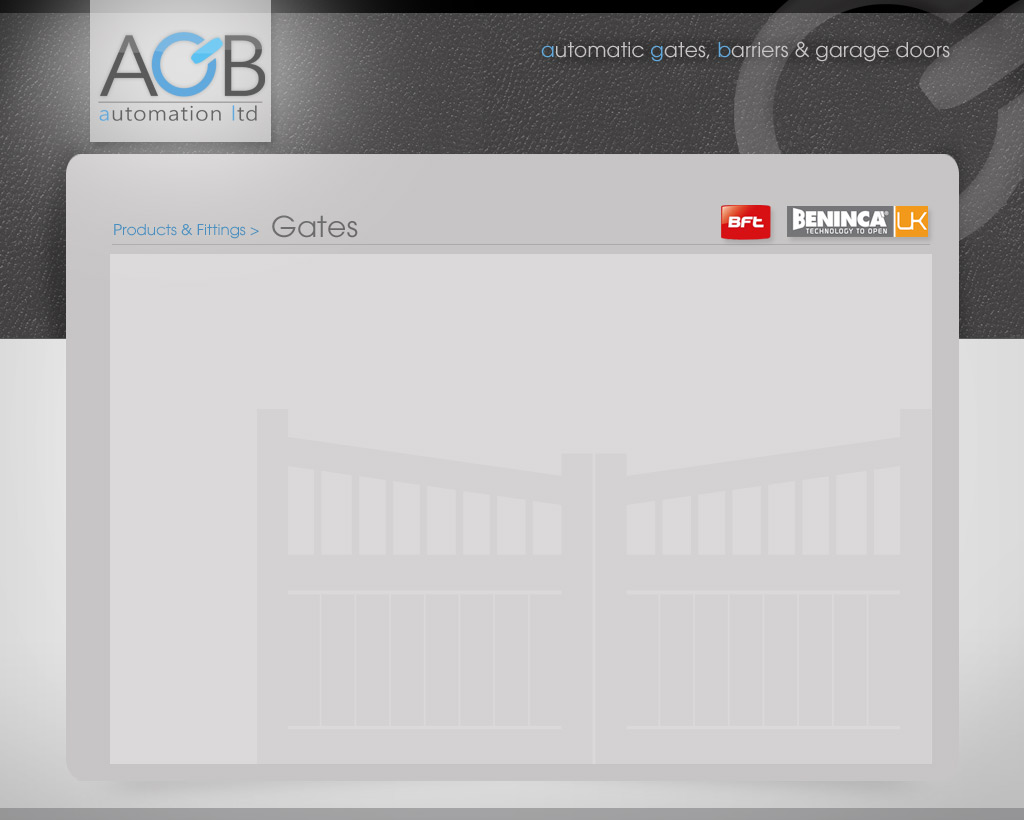 AGB Automation Ltd offer a wide range of gates in varying styles to suit your property style and position.

Choose from sliding gates or double gates powered by remote control - open them from the comfort of your car. Perfect for ease of access - no more struggling with heavy gates in the dark or bad weather.

Contact us today for a free, no obligation quotation and discuss your requirements. We can even transform your existing manual gates into a fully automated product.
Tel: 01635 290987 • Mobile: 07771 778755 • Email: sales@agbautomation.co.uk