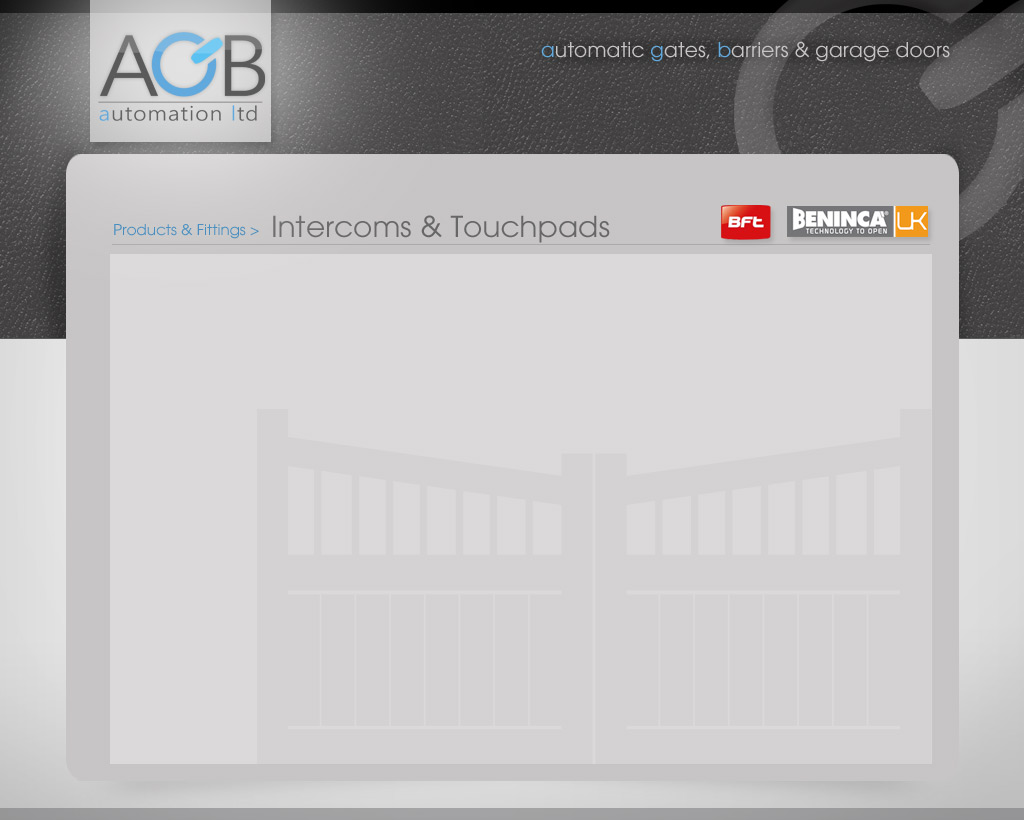 AGB Automation Ltd offer a wide range of intercoms and touchpad equipment to suit all of our automated systems including gates, garage doors and security systems.

Respond to callers at your gateway without leaving the comfort of your front door and risk of unwanted guests, or set a security touchpad for your gates or garage.

Contact us today for a free, no obligation quotation and to discuss your requirements.
Tel: 01635 290987 • Mobile: 07771 778755 • Email: sales@agbautomation.co.uk